Right ventricular hypertrophy (RVH): ECG criteria & clinical characteristics
ECG and clinical characteristics in right ventricular hypertrophy (RVH)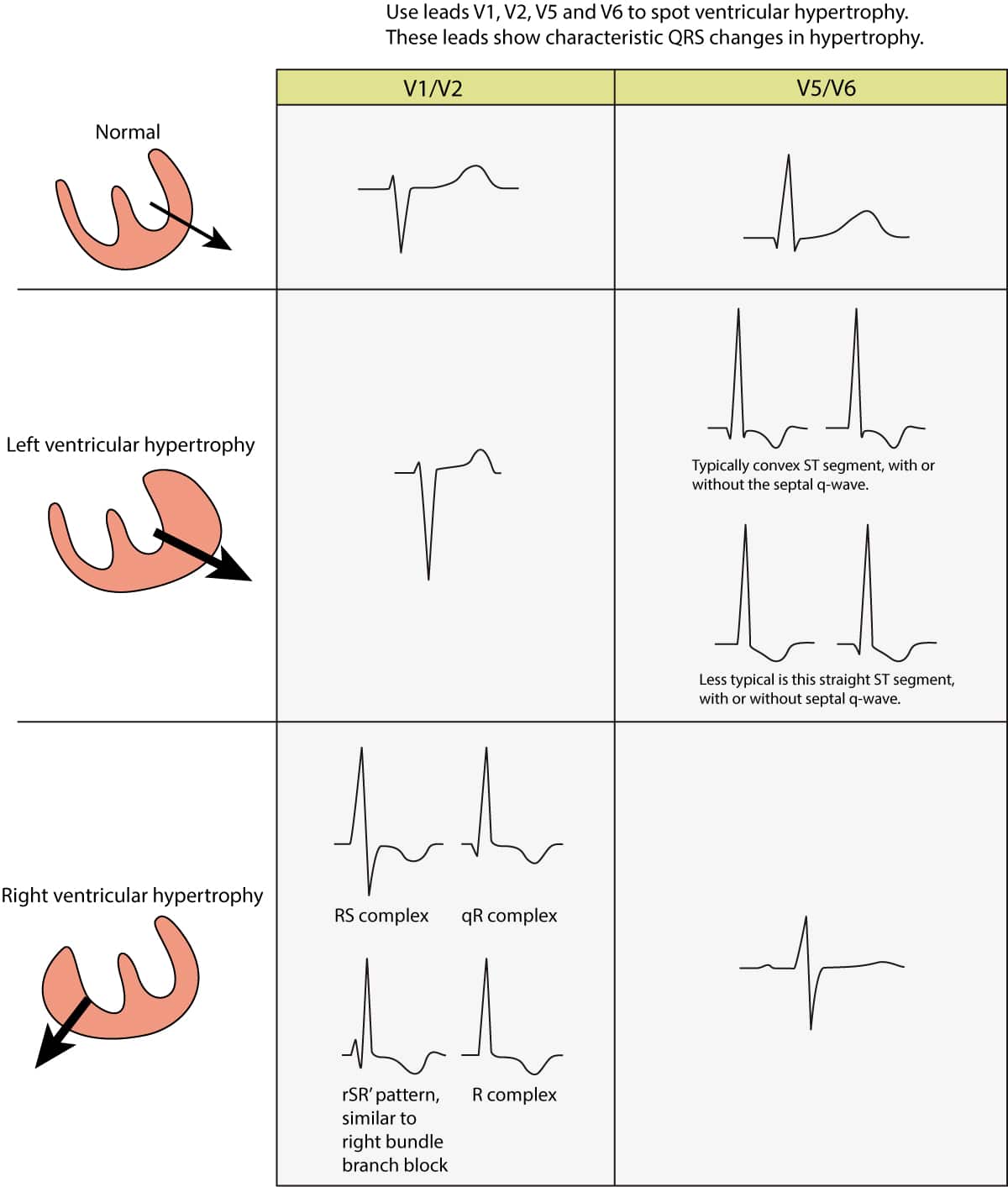 Right ventricular hypertrophy (RVH)
During normal circumstances, the left ventricle is many times larger than the right ventricles, which is why the QRS complex is dominated completely by left ventricular vectors. Hence, right ventricular hypertrophy must be pronounced in order to come to the expression on ECG. Moderate right ventricular hypertrophy may not alter the ECG significantly. The ECG is particularly helpful in RVH because echocardiography is less sensitive with respect to RVH, because the right ventricle is difficult to visualize clearly with trans thoracic echocardiography.
Causes of right ventricular hypertrophy
Lung disease (with increased pulmonary vascular resistance), congenital heart disease (transposition of the great arteries, pulmonary valve stenosis, atrial septal defect, ventricular septal defect), tricuspid valve regurgitation are the most common causes.
ECG changes in right ventricular hypertrophy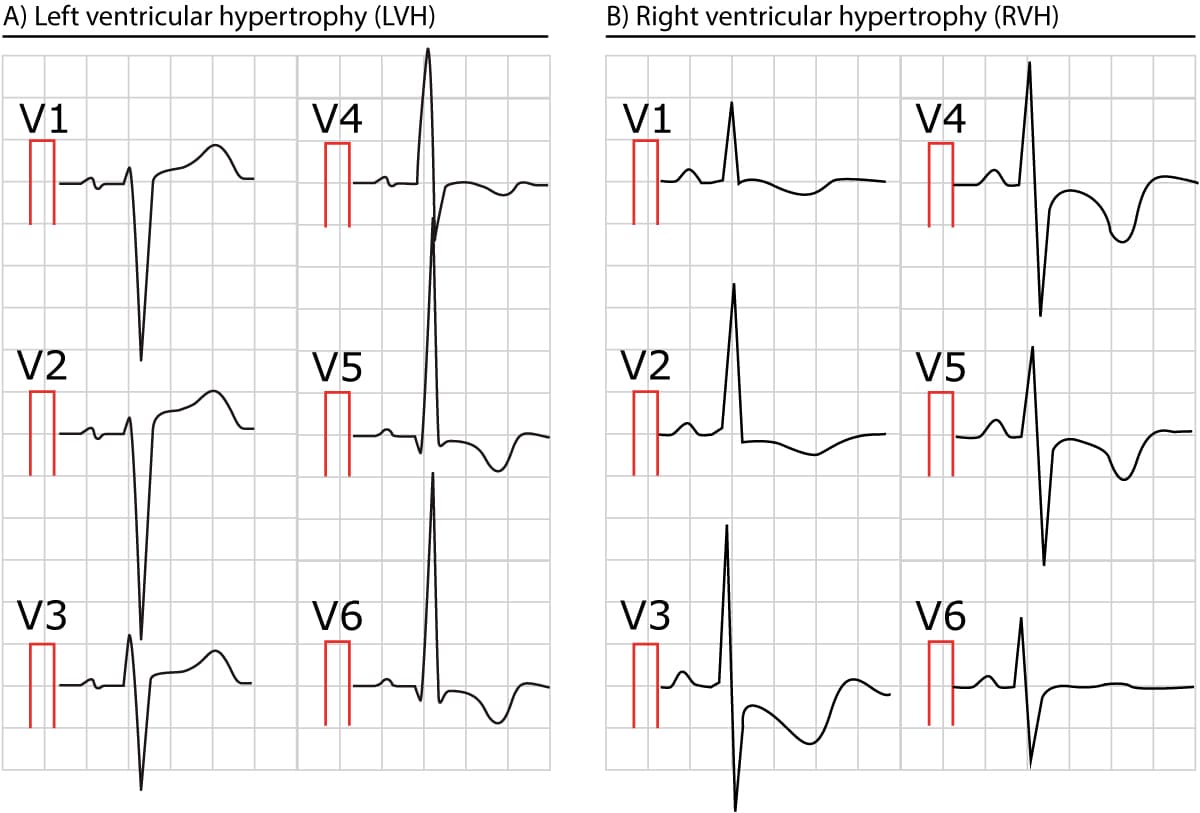 Next chapter
Related chapters
Overview of Hypertrophy and Dilatation