Continuous Wave Doppler (CW Doppler)
Continuous Wave Doppler
In continuous wave Doppler (CW Doppler), ultrasound waves are continuously emitted from the transducer and the reflections of these waves are analyzed continuously (Figure 1). This is possible by using two different sets of piezoelectric crystals; one set for sending ultrasound and the other for analyzing reflected sound waves. The cardinal difference between continuous wave Doppler and pulsed wave Doppler is that ultrasound is emitted and analyzed continuously in the former. This allows much higher velocitites to be measured. Continuous wave Doppler is therefore not limited by pulse repetition frequency (PRF).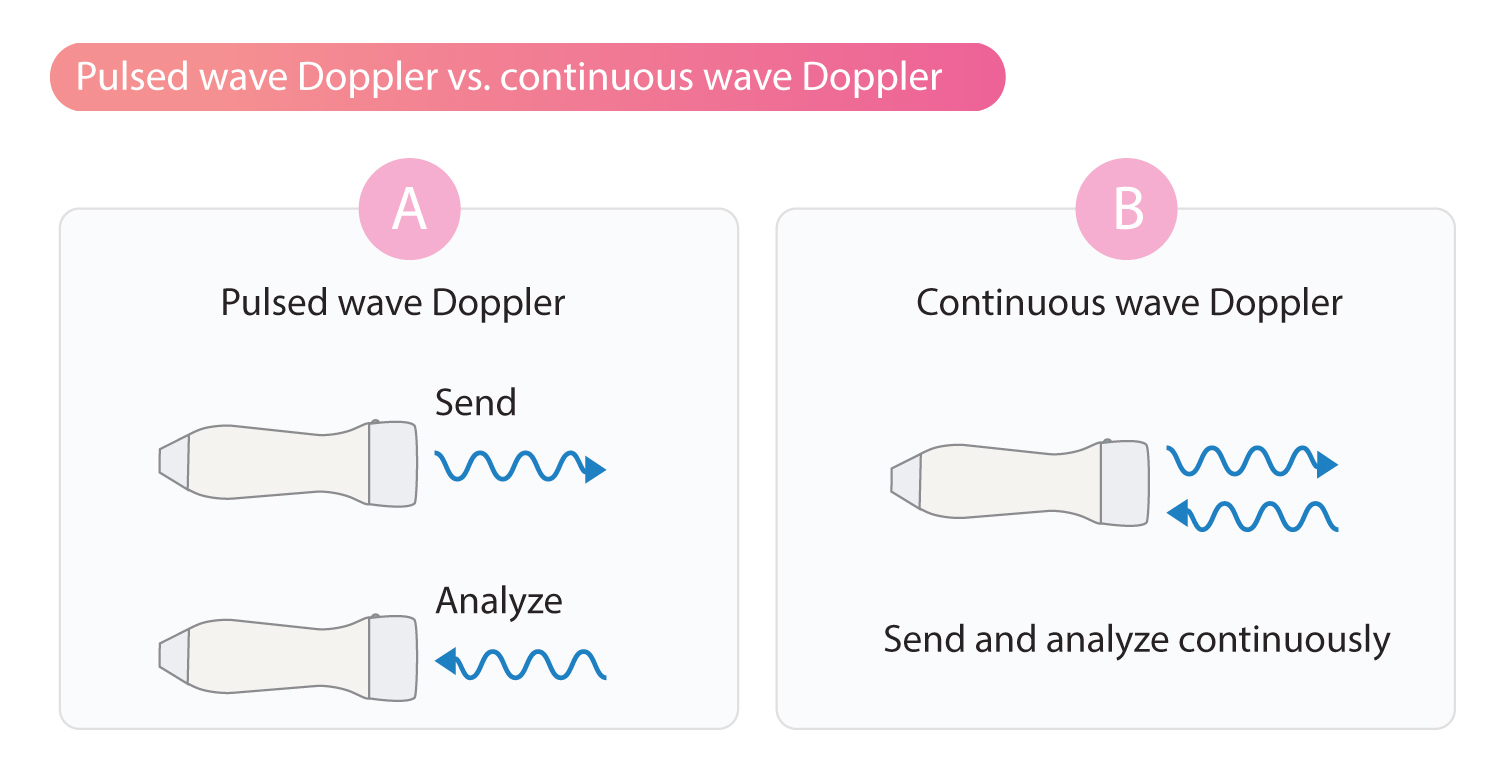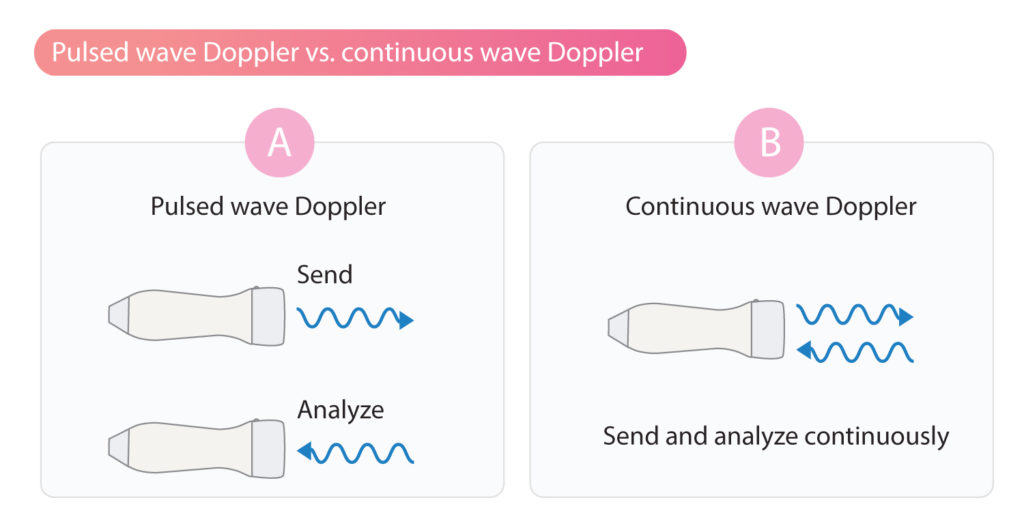 The disadvantage of continuous wave Doppler is that it is not possible to determine where, along the Doppler line, the velocities are recorded. The continuous wave Doppler yields a filled spectral curve (Figure 2), which is explained by the fact that all velocities (from zero to maximum) are recorded along the Doppler line.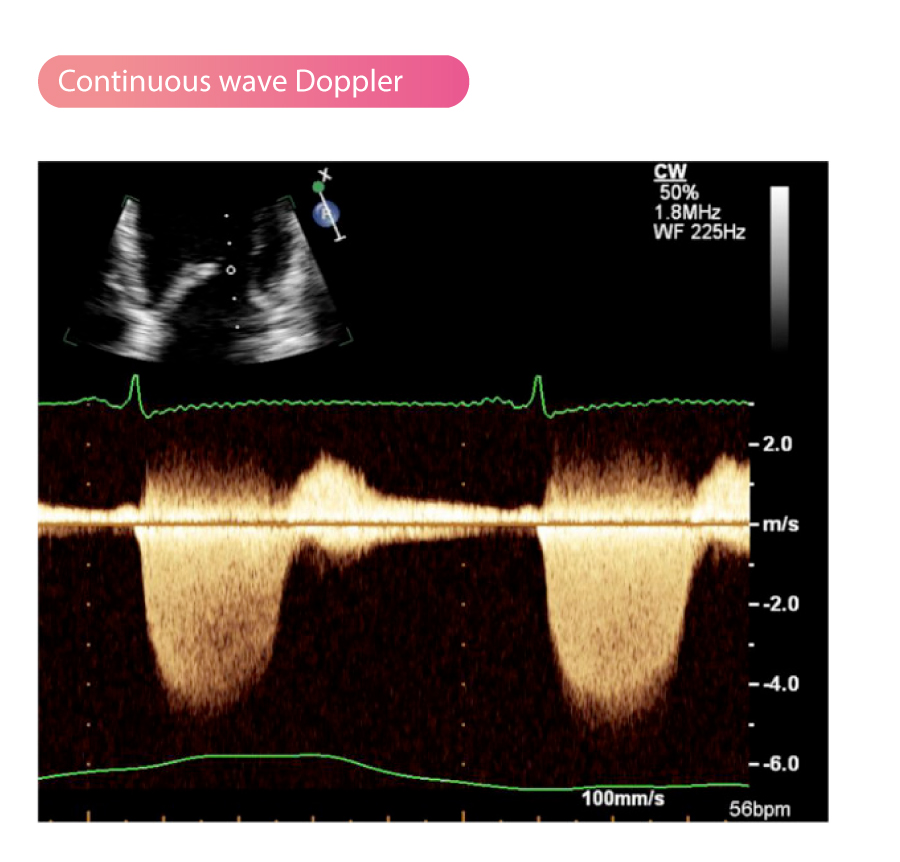 In summary, the continuous wave Doppler cannot determine the location of the maximum velocity recorded, but it allows for the recording of very high velocities along the Doppler line.